Salzburg Verkehr 2GO –
THE "CHECK IN & CHECK SALZBURG OUT" TICKET
The new Salzburg Verkehr 2GO-app:
Check in and simply get going – all public transport in the federal state of Salzburg for the best price.
With Salzburg Verkehr 2GO, you will find it is easier than ever before to use public transport in Salzburg. Fast check-in guarantees that you get the best ticket – simply swipe and get going.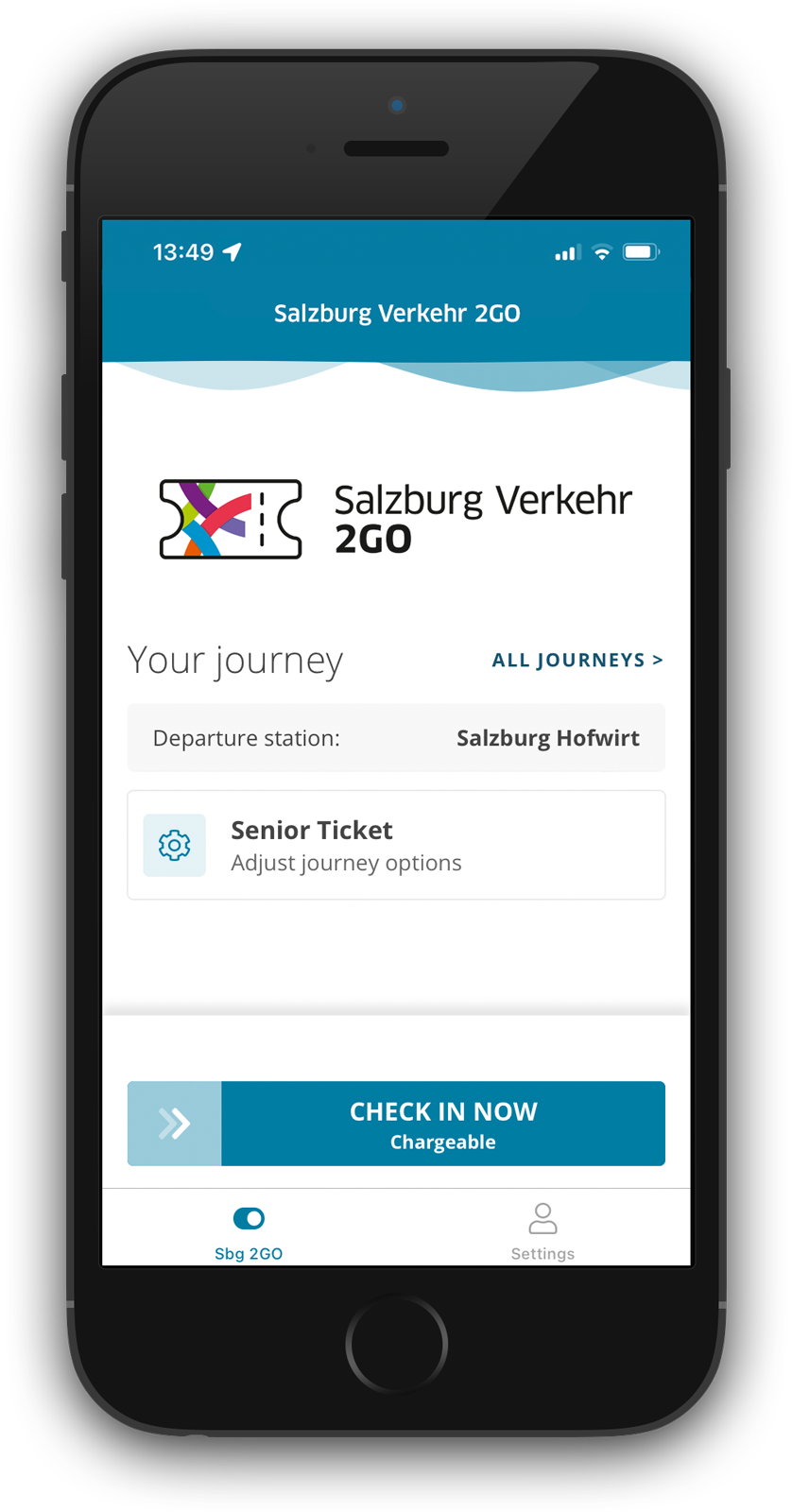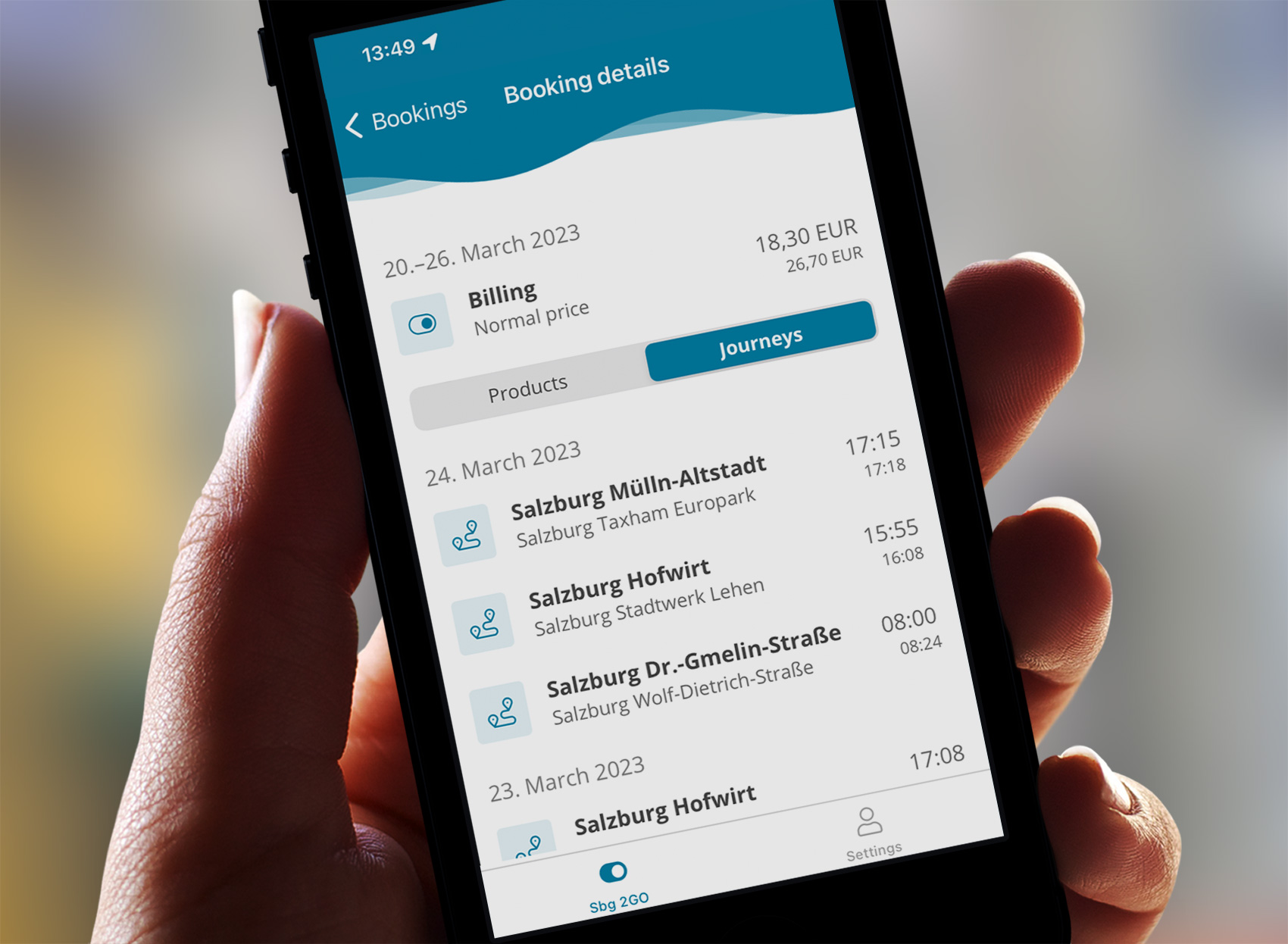 If you travel in the federal state of Salzburg more frequently within one week, all your public transport journeys will be analysed retrospectively and the cheapest ticket for this period will be identified. The following tickets are considered here: central zone one-hour ticket, central zone 24-hour ticket, single journey in the region, day ticket for the region, myRegio weekly ticket.
Quick and easy ticket purchase with the check-in/check-out system
Check in at the stop / before boarding to activate the ticket
No fare knowledge required
Best price guarantee by combining the tickets into daily and weekly tickets
Easy login with your existing Salzburg Verkehr account
Overview of the routes travelled in the journey overview
Automatic debit with saved payment method after one week
End the journey with easy check-out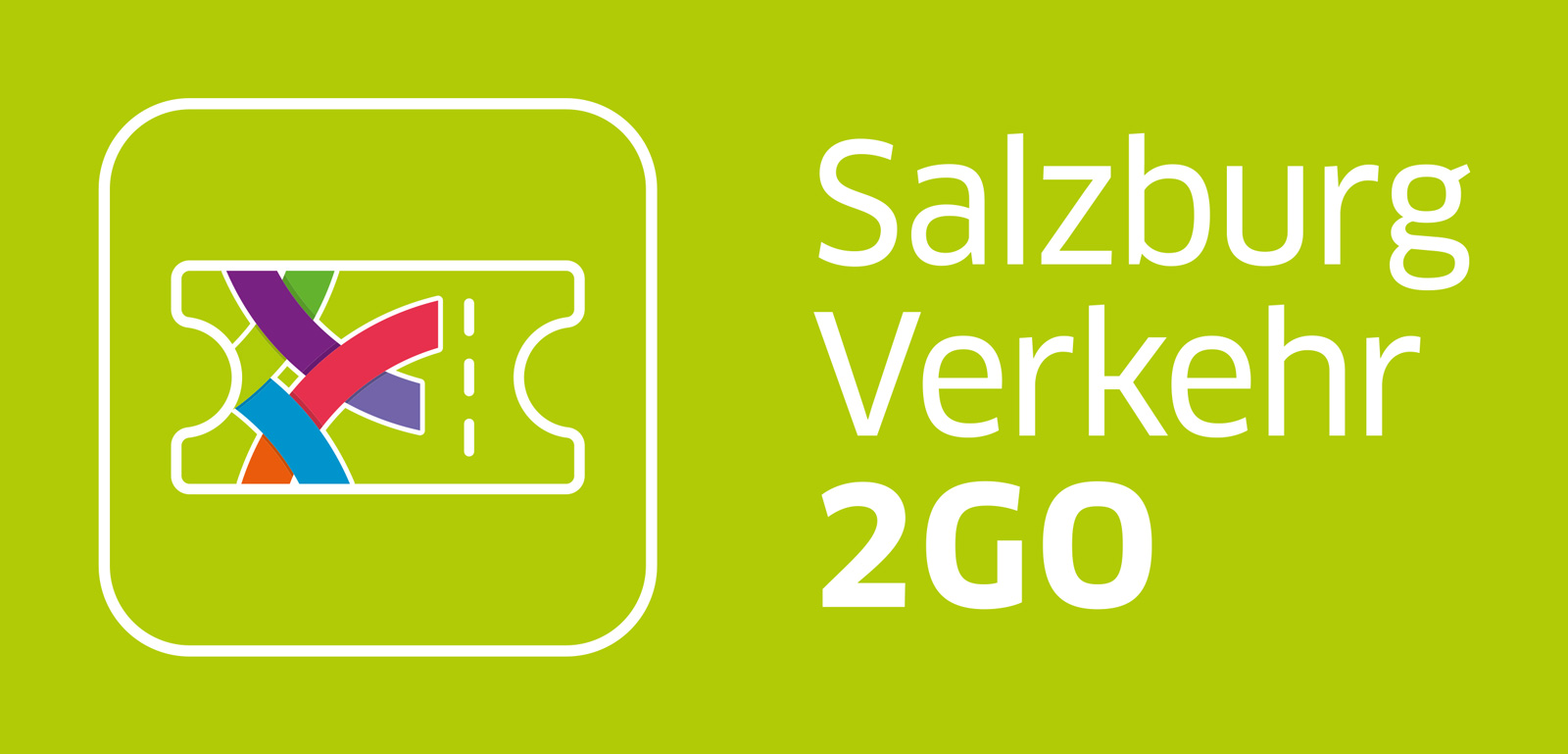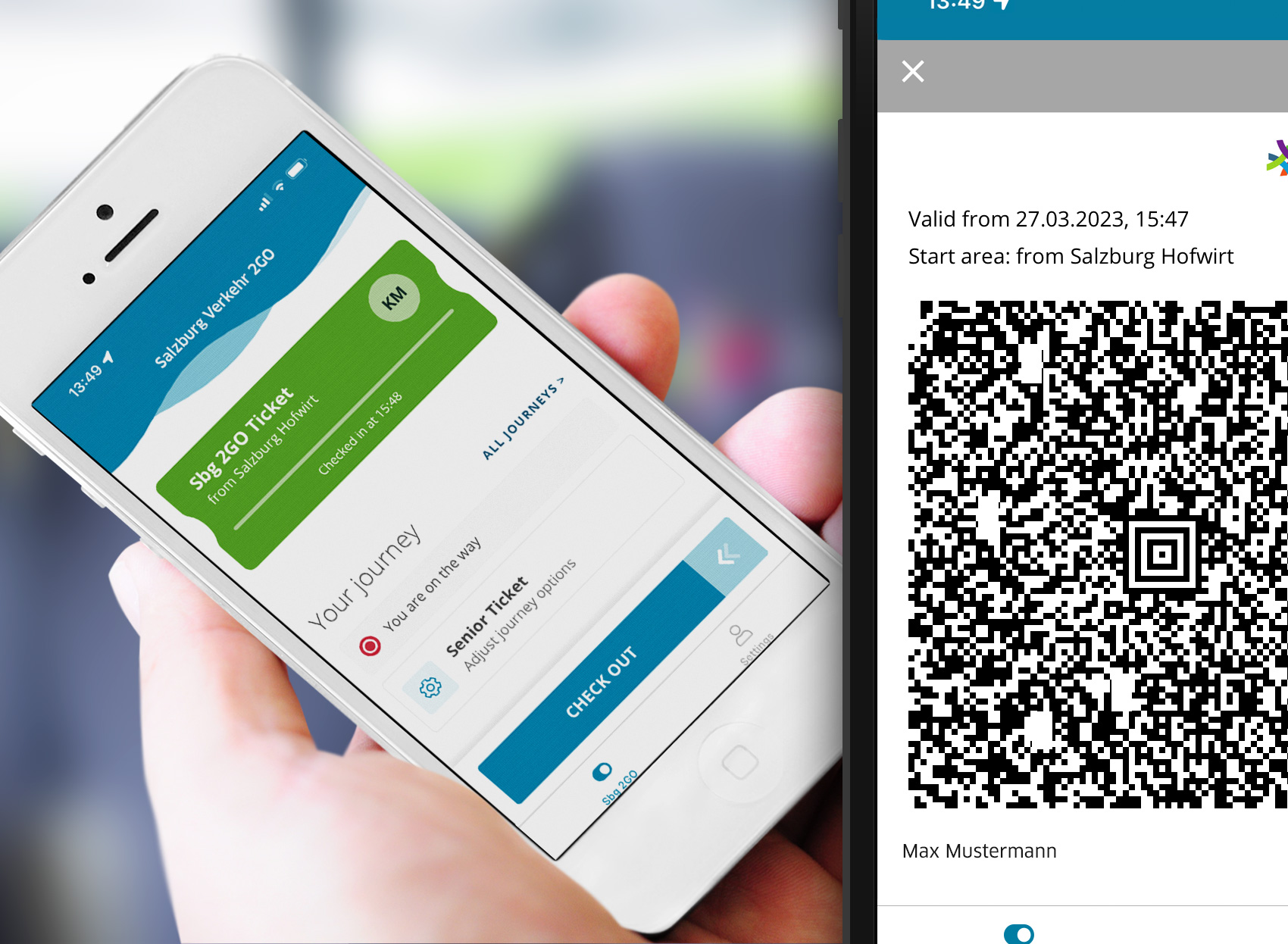 The app keeps an eye on everything for you
Log in to the app using your existing Salzburg Verkehr account, or register for a new account to benefit from the advantages of Salzburg Verkehr 2GO. The best price calculation gives you the best ticket for your journeys, so that the maximum you pay is for a weekly ticket. The app also recognises whether or not you actually travel on public transport after check-in. If you ever forget to check out, you will receive a notification or you will be checked out automatically. Only actual journeys are charged. You can see your journeys, including journey details (date, time, stops used), on the journey overview in the app.
As before, our Salzburg Verkehr-App remains available to you for real-time information and multimodal route planning.
Your opinion is important to us.
We are constantly working to develop and improve our service. Your feedback in the form of constructive criticism, suggestions of all kinds and new ideas helps us continuously to improve our app – especially during the public test phase after the start of Salzburg Verkehr 2GO. For feedback, please send a message to: 2go@salzburg-verkehr.at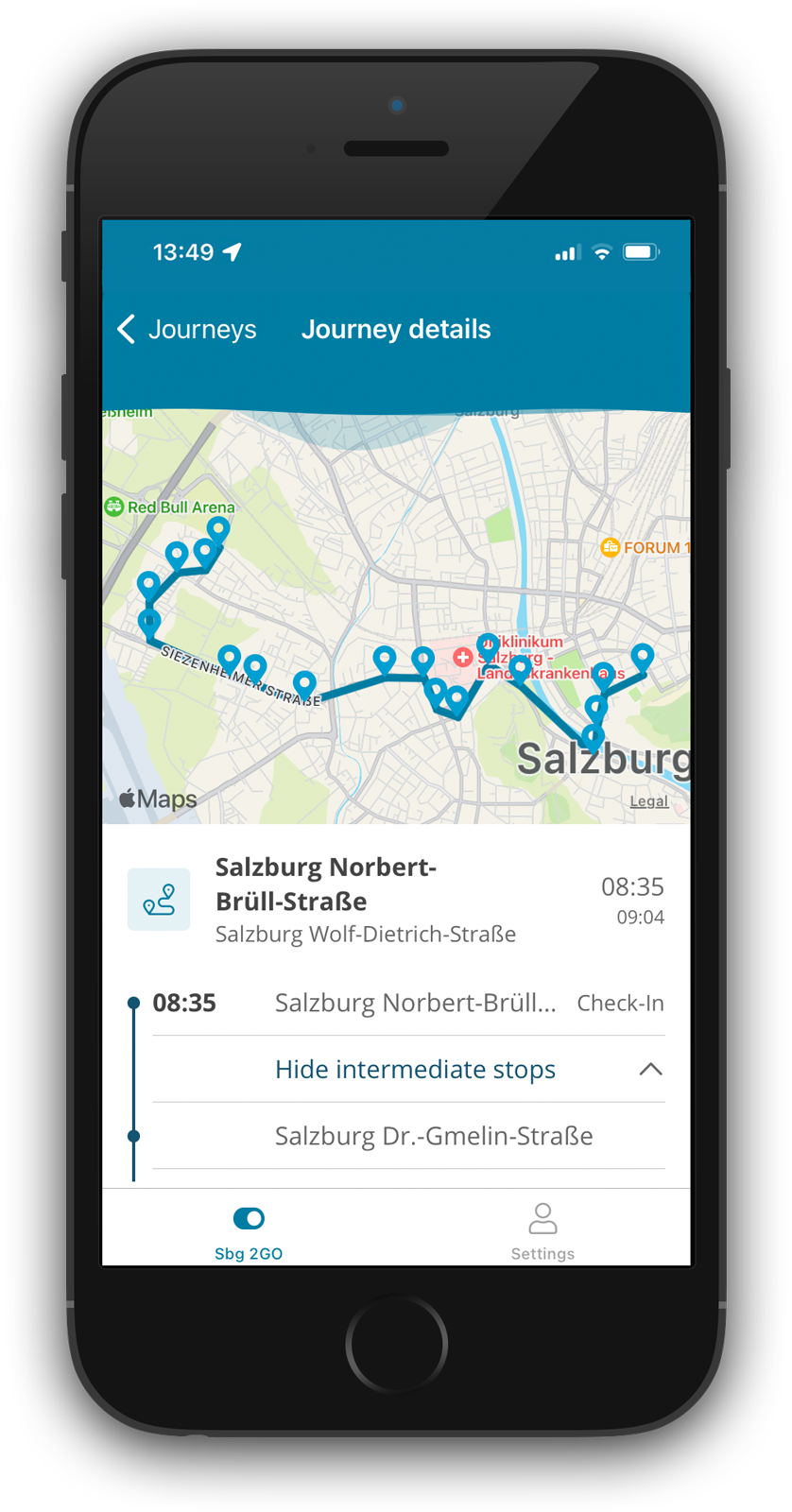 Questions about the ticket
Questions about modes of transport and validity area
All public transport in the federal state of Salzburg (Obus, bus and rail).
Only in the federal state of Salzburg.
At the moment, it is not possible to travel e.g. to Bad Ischl in Upper Austria or via Little German Corner with Verkehr 2GO. You will be checked out automatically when you leave the area.
Questions about check-in, check-out & travel
Questions about data protection
So that the route can be tracked and checked for plausibility, the app requires various data. These include location data, as well as the activity detected by the smartphone (riding, walking).
These data, which are needed for route recognition and best price calculation, are collected and saved only after the journey start is initiated (check-in). You can see in the app whether you have checked in and the movement profile is being recorded.
The following personal data are recorded when you register: forename, surname, date of birth, e-mail address, postcode, road, house number, town, telephone number, state. When the app is activated for journeys, the required payment provider is saved, in order to process the payments.
Your personal data are stored for as long as necessary in order to serve these purposes and as long as no other statutory retention obligations or statutory justifications for storage exist. This means we erase your data no later than on expiry of the statutory retention obligations, which are generally 7 years after the end of the contract. Information that we have obtained through use of Salzburg Verkehr 2GO will be erased no more than two years after termination of the contractual relationship.
We keep your data confidential. Within our company, access to your data is limited to those departments and employees who required it in order to serve the aforementioned purposes. We send personal data to third parties if necessary for the aforementioned purposes and permitted by law or if you have previously consented to this. In addition to the recipients specifically named above, we need other service providers (data processors) in order to fulfil our obligations.
The following service providers may receive data.
System service providers: to identify the journey and calculate the best price, data are transmitted to eos.uptrade/Siemens.
Payment providers: to process the payment, data are transmitted to payment provider PayUnity, Payone.
Credit checking: to check creditworthiness, data are transmitted to the company CRIF.